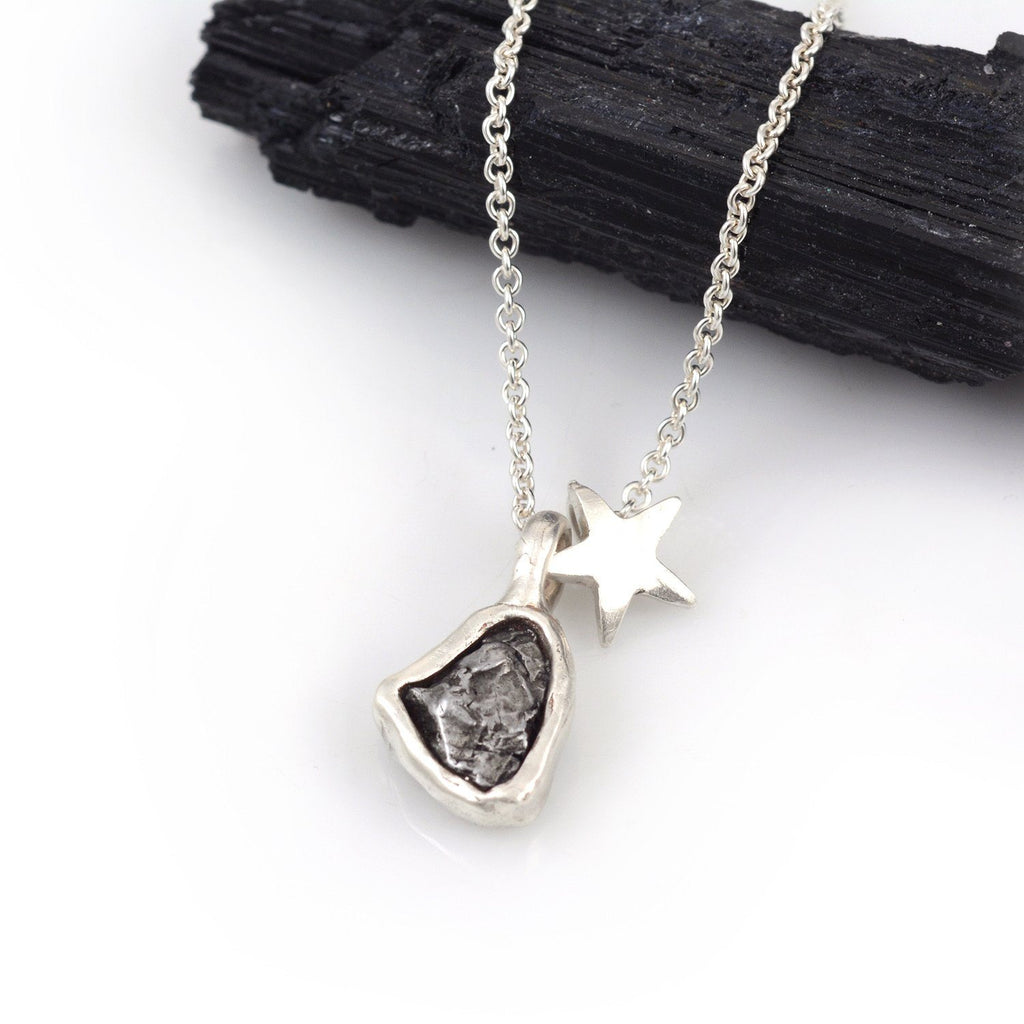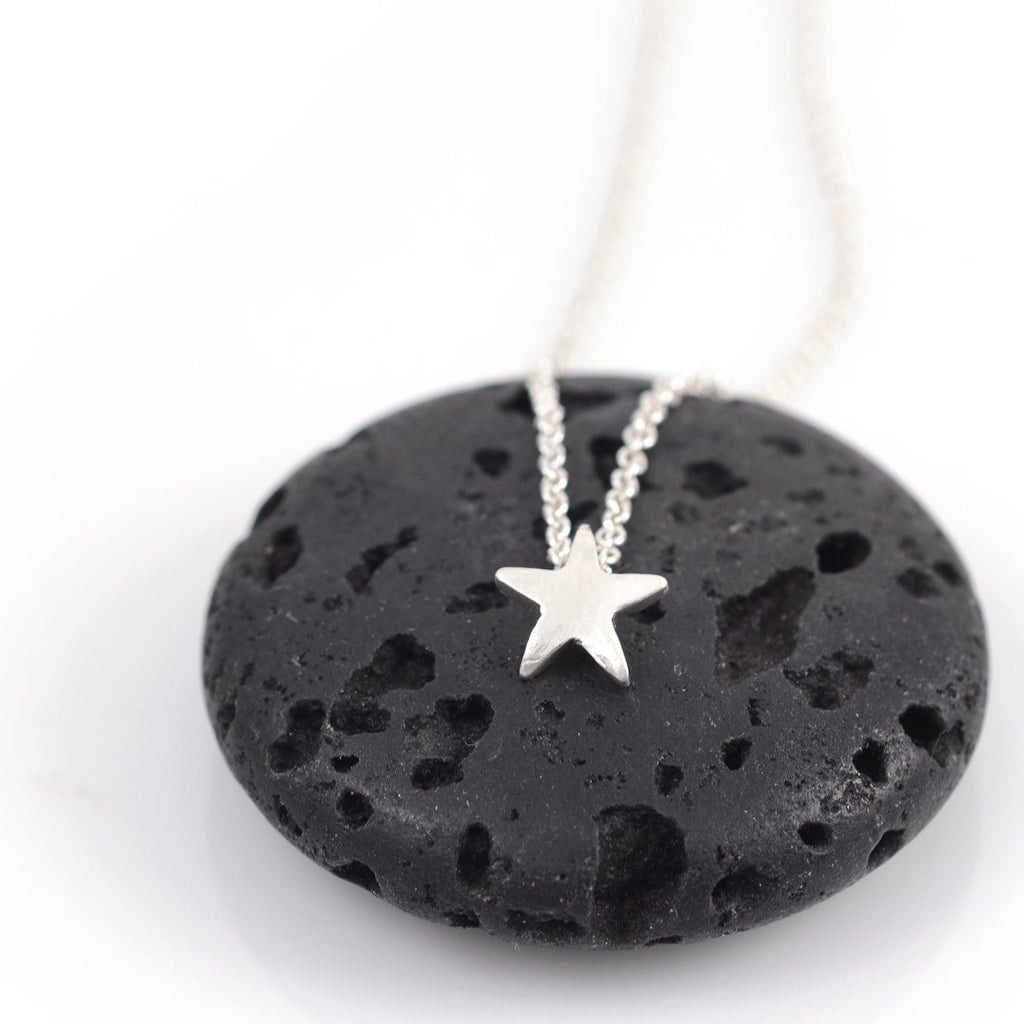 $50.00
Single Star Pendant - sterling silver star charm - made to order
Getting a meteorite pendant and want to add a star charm? Already have a meteorite pendant and want a little star to add? Or maybe you just want a single little star... so many options for this sweet little dancing star. 
Each star is made individually and all have a slightly different look since they're all handmade. A little organic in shape and nature, I think it makes them look like they're dancing. I'd totally title them dancing stars, but I feel like the tv show kind of ruined that idea! 
They are made in sterling silver and measure approx 8.5mm from tip to tip. They have a light brushed texture, not all super shiny and smooth like a mass produced charm.
If you're ordering a meteorite or constellation pendant at the same time and want the star added to that piece, just let me know.
These stars are small, but fit on the 1.5mm chain I use for most of my pendants. They may or may not fit on a chain you already own.
choose your option from the drop down menu:
single star
single star on a chain (16, 18, 20" available)
This listing does not include a meteorite pendant. See pendants for current stock.
Reviews and FAQ
Read what my customers are saying on my testimonials and reviews page. Looking for more information? Please see my FAQ page.